Jumpstart Accelerator Course
$1,497
$400
GET IT TODAY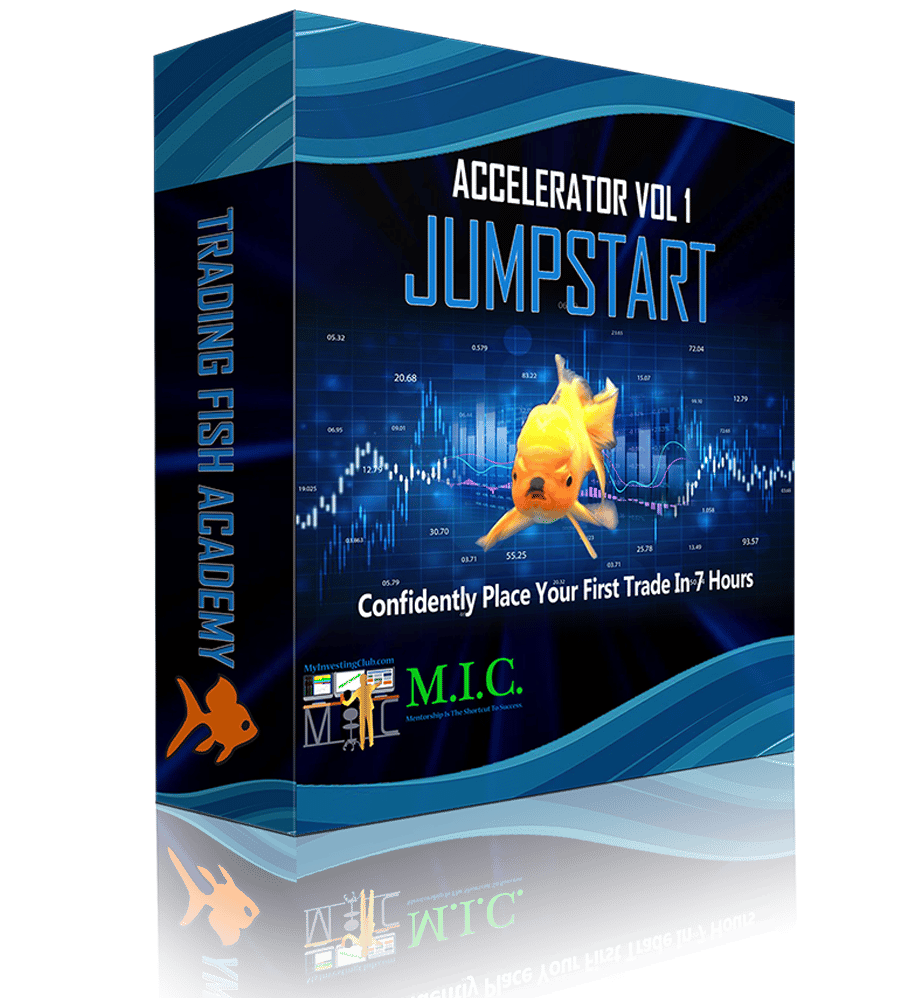 MIC Jumpstart Accelerator
MIC Trading Strategies
This Accelerator course is packed with 7 ½ Hours of proprietary trading strategies & special live market analysis taught by Bao Nguyen(@Modern_Rock) himself. The strategies and analysis in this course are the same strategies & analysis that helped him make $1.4M on FNMA in one single trading day.
Bao's Epic FNMA Day Trades

Realized Profit: $460,387.62

Realized Profit: $605,906.91

Realized Profit: $154,509.39

Realized Profit: $200,445.16
TOTAL REALIZED DAY PROFIT: $1,421,249.08
REDUCE YOUR LEARNING CURVE
MIC's new Accelerator Course will help you dramatically cut your learning curve and help you avoid  years of trading losses. All the necessary information is presented in an easy to follow format as topics go from simpler to advanced.
Begin your journey into consistency with our new course!
Some of Fei's latest profits since joining MIC:
ACCELERATOR TABLE OF CONTENTS
Chapter 1 – What Is Day Trading?
Golas, What Do We Trade, Volatility, What makes up a stock?, IPOs, Supply and Demand, Float, Effects of High Demand, Bagholding
Chapter 2 – Stock Terms
Order Types, Exchanges, Market Capitalization, Pumps and Dumps, Mergers, Acquisitions & More Terms, BIAS (Bullish/Bearish), Indices, Sectors (Category)/Industries (Sub-Category), Catalyst Types, Stock Type Analysis, Fundamental Analysis, Technical Analysis, Indicators, Candlestick Charts, Bar Charts (OHLC), Line Charts, How to Read A Candlestick, Moving Averages, VWAP & Pivot Points, Candlestick Patterns, Resistance/Support, Charting Websites, Charting Terms, Big Charts Website Walkthrough
Chapter 3 – What is Resistance and Support?
Whole/Half Dollar Magnets, Finding Resistance/Support on SPY, Chart Examples of Resistance/Support,  Breakouts/Breakdowns/Trends/Reversals, Short Squeezes, Charting Recap
Chapter 4 – Stock Splits
All you need to know about Stock Splits to day trade.
Chapter 5 – Sector Hype/Craze
BITCOIN Sector Charts, Marijuana Sector Charts, Sector Hype Press Release, Coronavirus Sector Charts
Chapter 6 – Edge – What is it?
A deep dive into the reason why we trade: Edge.
Chapter 7 – MIC Patterns
FIrst Baonce, VWAP Reclaim, First Resistance, Deathline, First Red Day, Low Hanging Fruit
Chapter 8 – Short Selling
This chapter delves into the ins & outs of short selling stocks!
Accelerator Course Resources

A Valuable Resource Pack Is Included With:
Custom Thinkscript Scripts for ThinkOrSwim
Spreadsheets and Calculators
Chapter 9 – Brokers, Regulations & Software
Recommended Brokers, Pattern Day Trader (PDT), Trading Platforms
Chapter 10 – LEVEL 2/Market Depth & Tape Reading
Learn about Level 2/Market Depth and Tape Reading as well as terms, definitions and live recording explanation
Chapter 11 – Market Hours
Key Times of Day, Zombie Time, Zombie Reversal, Power Hour
Chapter 12 – Scanning Software
Premarket Scanning Criteria, Nightly Scanning Criteria, Scanner Setup & Walk Through
Chapter 13 – MIC Analysis & Research Process
Our Process, Red Flags, Daily Research Process from Modern_Rock, BAMSEC Explanation, Fantasy Orders, Scaling, Trade Breakdown, Pivot Points
Chapter 14 – Frontside Vs. Backside
Learn about frontside and backside chart analysis.
Chapter 15 –  Building a Watchlist
This chapter is fully dedicated to the process of building watchlists.
Chapter 16 – Live Market Analysis
Chapter 17 – Risk Management
Max Dollar Loss, Max Share Size (AT09 Method), Recommended Risk Parameters, Calculating Risk
MIC Jumpstart Accelerator Reviews
The Accelerator course is exactly the perfect tool needed for a trading novice hellbent on learning the foundation, proper process and nuances of this profession.
I have gone through numerous "Gurus" and none have been so transparent is showing their process, none have helped their members become self sufficient and they always up sell their "additional, exclusive, diamond package for only $10K".
Thank you guys for truly caring, motivating and teching us to a point where we can call ourselves traders. It is a liberating and empowering position to be in.
The new MIC Accelerator Course is outstanding. The content is complete and clear. After absorbing the entire content, a new trader could hit the ground running and master concepts very quickly. I would eagerly recommend this course to anyone who wants to avoid years of frustration.
To my fellow MIC'ers who have access, strongly encourage you to watch the NEW 7 hour video. You can see the amount of effort put in this, confirms again my joining MIC was a good thing. Even us old folks can continually learn.
I actually finished this video a while ago and I must say this should be a MUST for anyone starting with trading. Everything you need to know is there for you to build a solid foundation! Huge thanks to @joekelly [Head Moderator] for creating this! 
Absolutely the best trading tool I have ever used. After floundering for 2.5 years trying to trade on my own I came across MIC and their new Accelerator Course. It is designed for the beginner all the way up to an expert trader. With the strategies that MIC teaches, the one on one phone calls and the massive library of videos, MIC is a place that has all the essential tools to help you become a successful trader. I've been around the block so take it from me when I say THANK YOU MIC for taking the time to produce this course and helping me become the successful trader I am today.